If you were born in the 90s, this post will probably seem surreal to you. Also, the idea of reading paperbacks instead of ebooks might seem surreal to you, because why, right? Ebooks are eco-friendly, easy to download, easy to access and you can store thousands of them on one device or in the cloud, all at the click of a button. What more could anyone want from a book?
But people do want more from books. They want books that represent time, struggles, memories and, sometimes, even status. I know readers who only buy literary fiction, because to them it's better than genre fiction. I know those who only buy hardbacks, because anything else should, according to them, never have gotten published in the first place. And then there are those who snob for "real books" vs "fake books" (ie. ebooks), because for some reason if it hasn't been printed on paper, the writer isn't a 'real author'. And though, to some, all of these things matter, they do not matter to me. What matters, truly matters, to me, is that people read. The more they read, the merrier I am. If they happen to read something I wrote, I become ecstatic. I dare say some other writers will agree with me. We don't write because we want to fill a reader's prerequisites for their books, or tick a box on a publisher's want-list. The vast majority of us write because we have something to say, and because we want you, the reader, to find out what that is. All that being said, I commiserate with lovers of traditional books (previously known only as 'books'), because to them it must sometimes feel like technology is ruining an ancient wonder and making it disappear. Humans are alike in that they don't take kindly to change. So while I don't want to convince you, yes you, who were born before the 90s, who had the privilege of living in a world where everything you said or did wasn't scrutinized on the internet and could still get a book you actually wanted to read at your local library (or still had a local library!), I do want to introduce you to the ebook. This introduction ultimately serves the same purpose an infomercial serves TV-marketing: I want you to read my books.
What is an ebook?
The name ebook or e-book is the shortened version of electronic book, which when looked at from that perspective would be a more adequate name for an e-reader, the device you use to access and read the e-book on. Ebooks come in different formats, which means they have different file-names attached to them that allow for users to read them on specific reading devices. This is, in effect, the same difference between playing Tetris on an iPhone or an Android device. The game is still Tetris. The thing you hold in your hand to play the game on is what differs.
Do you need an e-reader to read ebooks?
The simple answer is no. The lengthy answer has to do with what your reading preferences are. These days you can read most ebook formats on your computer or phone with the download of a simple app or via an online service such as Amazon Kindle, Scribd, Smashwords and many more. But if you want to experience and interact with the ebook in the same way you are used to with traditional books, an e-reader might come in handy. On an e-reader (there are many different kinds out there, such as Kindle, Nook, Kobo, and so forth), you can have your whole library in one place, highlight or underline passages you particularly enjoy and even write notes in the margins. Sort of. Each e-reader comes with its own set of pros and cons, and some with limitations others don't have. What is unique about e-readers is that they have been developed to enhance the reading experience, not detract from it. Not only do they use a special eye-saving technology called e-ink, but most of them also have font-size adjusters and paper/text colour adjusters for vision impaired individuals. To add to their appeal, some of them come with backlit screens to facilitate reading in the dark and font choices, in case you just can't read another Times New Roman word! And most importantly, they're lightweight, so they won't break your nose if you accidentally fall asleep while reading in bed.
For a similar reading experience (minus the vision saving e-ink experience) your phone or tablet might be a good second choice. What's great about reading on your phone is that, the way most people use their cellphones these days, you'll always have a book with you, no matter where you go. Waiting in line at the bank or doctor's office? Read. Too little fiber in your diet? Get some Kelloggs Allbran flakes. See what I did there? 🙂
Seriously, though, no one at a bookshop ever gave you a book for free, did they? So while you still haven't decided what you think of the whole ebook-revolution, why not try reading one of thousands of free ebooks to get a feel for it. You don't have to fully adopt, you can still read paperbacks too! Nothing is stopping you from having your bread buttered on both sides!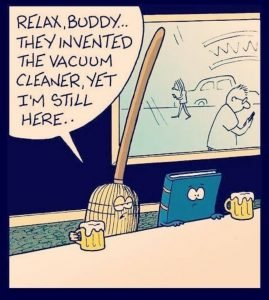 So, how to do this Kindle thing:
Great news! If you're reading this blog, you already have all the tools necessary to attempt reading an ebook!
Step one: Go to www.amazon.com or www.amazon.co.uk and download the Kindle reading app. Similarly, on your phone or tablet, go to your app store and search for 'Kindle'. Download the app.
Step two: Now that the app has downloaded, you need to create a user account. In order to do this, follow the prompts on the app (it happens automatically), typing in your email address and a password of your choice. Memorize this password!
Step three: Following the prompts, choose the genres/book types you generally enjoy reading.
Step four: Look for the search bar (it has a tiny looking glass picture in it) and type in the words 'Christina van Deventer'. Some books (by me!) should appear. Some of them are free. Choose your preferred title and click/choose 'Buy now' or 'Buy now for free'!
Step five: Wait one minute while the book of your choice downloads to your device. Start reading!
Repeat.
It has literally never been easier to buy books and start reading them. Easier still is finding any book you want by simply searching for it.
Now, go give it a try. Who knows, maybe you'll even like it a little.
If you go before the end of August (today is the very last day!), you might even find more than one FREE title by me. Because I'm just that nice!
If you want to get there faster, click here!
And just to prove that I am, in fact, a 'real' writer, here's a picture of some paperback copies of my book, "The Deermaster". You can order your own copy by clicking here.
PS: If you felt condescended to in this post, it was most likely because it hit a bit close to home for you. Or you don't like it when people explain perfectly obvious things. Well, it's not perfectly obvious to EVERYONE, and I want EVERYONE to read my books, so I'm willing to chance being condescending to attain my goal. Don't take it personally 🙂
Happy reading!